How to Identify if Your Partner is Cheating on You: The Top Signs of Infidelity
If you have a sneaking suspicion that your partner is cheating on you, it's time to take some action by hiring an Infidelity investigator in Rock Hill SC. Ignoring the problem will only make it worse. But, if you're not sure how to investigate whether or not your partner is cheating, don't worry – we've got you covered. In this blog post, we will discuss the top 5 signs of infidelity and how to identify them. Keep reading for more information!
When you first start a relationship, you have a sense of security and warmth. Of course, we never expect our partners to commit such acts, but infidelity and adultery are too common.
Even in the best of circumstances, an adultery investigation is complex. Betrayal, guilt, and doubt can be highly damaging and overwhelming, resulting in a loss of objectivity and good judgment. However, anyone who suspects they are the victim of adultery can hire a trained infidelity private investigator to find out the truth in an unbiased and objective manner. A professional adultery private investigator is qualified to conduct covert surveillance and collect evidence to prove infidelity.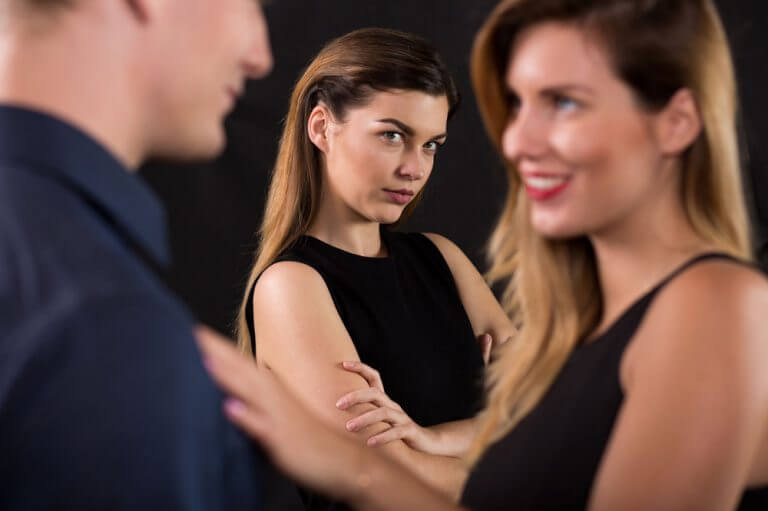 What is the purpose of an infidelity investigation?
Infidelity investigations entail following a person suspected of cheating covertly and obtaining photographic or video evidence for divorce, child custody, other legal proceedings, or simply for the client's knowledge.
It may also entail investigating social media, dating profiles, and taking witness statements to prove infidelity. In an infidelity investigation, your private investigator will do whatever it takes to find you the evidence you require within legal and ethical boundaries.
Detecting Infidelity Signs
A cheating partner may exhibit several different behaviors. It's important to remember that any of these behaviors could have other reasonable explanations; however, if you notice any combination of the following, it's time to investigate:
· Unusual work schedules or working late at the office.
· Spending more time "out with friends" or pretending to be single.
· Dressing up more than usual, especially if they're going out without you.
· Boredom with children, family activities, and so on.
· Reduced sex drive and reasons to avoid sexual contact
· Reduced desire to communicate with or spend time with their partner.
· Password protection for phones, computers, and other devices is now available.
· They are overly protective of their cell phone.
· Obtaining new credit cards
· Minor inaccuracies and omissions
· Taking pictures of their partner or family out of their cell phone or wallet.
· Defensive
Getting Started with an Infidelity Surveillance Investigation
Whitesell Investigative Services conducts work for its clients with the most experienced, licensed investigators and agents. Our professional staff has decades of experience and is up to date on the most current methods of approach. When it comes to our skill to obtain information, we prioritize staying ahead of the competition.
This is how the procedure works:
1. Request a No-Obligation Consultation:
Submit your case by phone or email to speak with one of our knowledgeable private investigators. Your detective will assist you in determining whether and how a private investigator can achieve your desired result and the likely cost of your case.
2. Get in Touch With Your Private Investigator:
After a private investigator accepts your case, they will contact you to discuss the specifics of your case and your objectives. You should be prepared to respond to questions such as:
· What is your relationship to the subject of the investigation?
· How long have you been with your significant partner?
· What makes you think they're unfaithful?
· Do you have any idea who they might be having an affair with?
· When would you like the investigation to start?
· Do you know where the person of interest will be while the investigation is on?
· Are you collaborating with an attorney?
· Is this evidence going to be used in a current legal case?
3. Currently Under Investigation:
Your private detective will begin the investigation once you have given your approval. Direct surveillance of the suspected spouse is at the heart of any infidelity investigation.
Private investigators may follow the person of interest as far as necessary and within the scope of the investigation to collect photographic or video evidence. Cases typically begin with a minimum of 10 hours of investigative time due to these infidelity investigations.
4. Case Updates and the Final Report:
Your private investigator will inform you of any significant developments throughout your adultery investigation. After the investigation, they will provide you with a final written report summarizing all findings.
Furthermore, if necessary and agreed upon at the start of the investigation, your private investigator may be available to testify in court. Because confidentiality and discretion are of the utmost importance, all communications between clients and investigators will be kept strictly confidential.
If you have concerns that your spouse or loved one may be cheating, it is important to investigate the matter as soon as possible. The team of Infidelity investigators Rock Hill SC at Whitesell Investigative Services has years of experience conducting infidelity investigations. We are here to help you get the answers you need. Contact us today for a free consultation, and let us help you get started uncovering the truth.