Private Investigator Greenville SC - Ask About Our Same Day Service.
Contact our highly rated company for a consultation.

Our reviews say we are the most experienced professionals in Greenville SC & nearby areas.

If you're searching "In need of a licensed & local PI services near me" you've found the best!
Whitesell Investigative Services is dedicated to providing the Greenville community with phenomenal private investigator Greenville SC services. Between our decades of experience and refined tactics and techniques, we are confident that we will be able to give you the information or proof you need. Check out a general list of our services below!
In addition to investigations, Whitesell Investigative Services offers an array of additional services, such as background checks. We have the license and skills to complete a comprehensive background check on anyone. Therefore, you don't have to worry about spending countless hours or more money than necessary to find out the background on someone you might have suspicions of, or even a potential employee.
Another additional service that's popular is our process server offering. We provide same-day delivery of legal documents, such as divorce papers and subpoenas.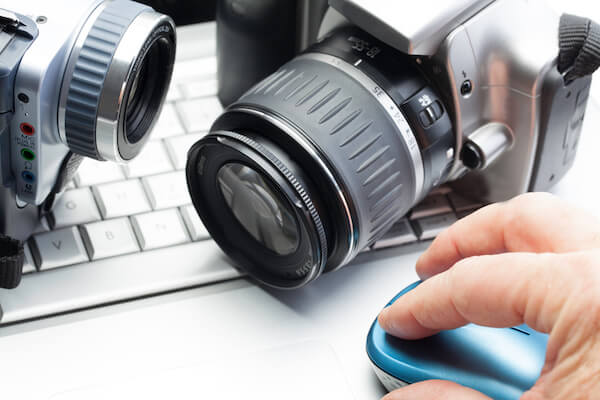 Detective - Learn More About What We Offer.
Corporate Private Investigator Greenville SC - Call as soon are you are suspicious.
You can find the best local PI services, in Greenville SC & nearby areas, here at Whitesell Investigative Services.
Private investigators are essentially hired to dig up information on someone that an everyday person couldn't find. For example, who has enough time on their hands to spend countless hours searching someone's history and following them around during their daily tasks to see if they do anything incriminating? No one except a private investigator.
Private investigators are pros at what they do. That's why they have the necessary patience, education, experience, and time it takes to discover critical information about people.
Process Server - Schedule A Free Consultation
Professional, highly rated, local, and top-notch!

Licensed company that offers the best services.

Trying to find a PI nearby? We are here to help 24/7!
If you have any legal documents that need to be delivered, we also offer a process server service. We even have an option for same-day delivery. This service comes in handy for serving various legal documents like eviction notices.
To learn more about our private investigator services, reach out to our customer representatives and give us a call today!
Forensic Consultant - Contact Us Today!
Digital Forensics - We use law enforcement-level forensic technology to find your evidence.
No need to google "local private investigator services near me", you've already found the best in Greenville & nearby areas.
Private investigator Greer SC services are often used to see if a spouse is being unfaithful. Aside from being something that usually ends relationships, proof of infidelity can be extremely useful in court. Let's say you're hoping to receive alimony or custody of your child. If you have proof of infidelity, you might be able to swing the courtroom to your favor.
Our process of discovering if someone is being unfaithful is extensive. We use a foundation of surveillance techniques to acquire anything and everything we need to know about your spouse. We also do on-field research, which means we observe your spouse from afar to see if we can catch them in the act of being unfaithful.
Security Service - Call for a free, no obligation consultation.
Having a private event that needs security? We are the best local company in Greenville & nearby areas.

We offer armed professionals & expert executive security!
In today's world, we are constantly reminded of the threats and terror we need to be kept safe from. This is why we work hard to make you feel safe and secure at all times. Whether you are looking for short-term protection, or long-term dedication, Whitesell Investigative Services is here to help. We make sure to go above and beyond to make sure you receive the protection you need. We offer armed, and unarmed, security for events, executive protection, and more!
Divorce Service - Call Our 24/7 Answering Service For Help!
If you need to find local, professionals nearby, we offer 24/7 answering services.

Our reviews say we are the best licensed PI company around.

We offer top of the line, highly rated, free consultation!
A local private investigator firm can be used for a variety of reasons. For example, you might be suspicious that your spouse is cheating on you or someone you know is up to something suspicious or shady. In these situations, a private investigator comes in handy!
Private investigators are trained to use certain techniques and tactics to find information about someone. Not only are we essentially pro "people watchers," but we are also skilled with technology and research.
All of these techniques and tactics are skills that everyday people don't know. Plus, who really has the time to investigate or follow someone to see if they're truly up to something shady? While an average person might not have the time, patience, or skills to do this, a private investigator does.
Missing Persons Organization - Let Us Help Make This Difficult Time Easier.
Missing Person Investigators - Find out the truth about anyone you cannot find.
Searching for "Investigator near me" to help with a missing persons case? We offer top of the line services!
Unlike police-led missing persons search, we will start on your case immediately. Also, after a certain amount of time a police search will become a cold case after a certain amount of time. We continue searching until you call off the investigation. Even if someone has voluntarily left home we are here to help! Runaways, family members, debtors, fugitives, we search for whomever you need to find.
Legal Service - Accused Of A Crime, Or Are You A Victim? Call Today!
Legal Investigations - We provide detailed-oriented evidence that will stand in court.
The locals say we are the best company in Greenville & nearby areas.
Like previously stated, the information a private investigator finds can come in handy during a legal case. Specifically, in terms of family law, such as a custody battle, you want to acquire as much legal evidence as possible that supports your argument.
Let's say that you're arguing that it's in your child's best interest if you have full custody of them. In this case, you're essentially attempting to prove that you're more fit as a parent than the other parent. Therefore, a private investigator can help you find anything that potentially proves the other parent is not in a good enough position to have full custody.
More About Greenville, South Carolina
Greenville, South Carolina is the sixth largest city in the state with an estimated population of 70,635. Greenville is the largest city in the Greenville-Spartanburg-Anderson Combined Statistical Area, a 10-county region known as "The Upstate". Greenville is also the cultural and entertainment center for The Upstate, with it's beautiful downtown, major performing arts center, large arena, & more!
Arts, sports, Natural, Breweries & more. When visiting Greenville, SC you'll never run out of things to do. The downtown district of Greenville is state of the art, and lined with breweries & local shops for you to enjoy. If you want to get out and enjoy nature there is the beautiful Falls Park right in downtown, or you can go chasing waterfalls with 5 major ones close by. More of an indoors person? Stroll on over to the Village of West Greenville and explore the arts. Come join us!