Learn How To Reduce Alimony Payments
Have you been ordered to pay alimony as part of your divorce settlement? Alimony, also known as spousal support, is paid over and above child support. It's intended to help the lower-earning spouse pay living expenses. However, some people try to take advantage of the situation. If this has happened to you, you may want to pursue alimony reduction with the help of a Charlotte private investigator.
What Does North Carolina Family Law Say About Alimony? 
According to North & South Carolina law, a former spouse's alimony can be either reduced or terminated altogether if that person is living in continued co-habitation. This is when an ex-spouse "resides with another person in a romantic relationship for a period of ninety or more days." The law goes on to state that continued co-habitation also exists if "there is evidence that the supported spouse resides with another person in a romantic relationship for periods of less than ninety days and the two periodically separate in order to circumvent the ninety-day requirement."
As you can imagine, proving co-habitation can be difficult. People will often sneak around to avoid the appearance of co-habitation. A trained, Charlotte private investigator from Whitesell Investigative Services will use the latest surveillance techniques to uncover the truth.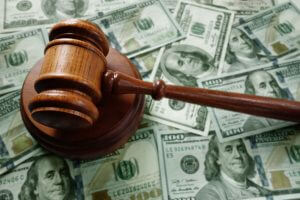 Other Reasons to Reduce Alimony Payments in South Carolina & North Carolina
Co-habitation isn't the only reason you may qualify for alimony reduction. If suspect that your ex-spouse is earning money without documentation ("off the books"), is receiving income from rental properties, has won money in the lottery or a contest, or is selling and/or using drugs, you may be able to get your spousal support reduced or terminated.
Don't try to prove this on your own. A Rock Hill SC private investigator's work will be more thorough than what you could do yourself. It will also be legal and therefore admissible in court.
Contact us today to learn more about our private investigator services in Columbia SC Charlotte NC, Fort Mill SC, Rock Hill SC, Tega Cay SC, Lake Wylie SC, Lancaster SC, Chester SC, Clover SC, Indian Land SC, and surrounding areas of North & South Carolina.