Digital Forensics in Charlotte NC
Digital devices have become a staple in our daily lives. We use smartphones, tablets and computers to do just about everything – store contact information, send and receive text messages, make phone calls, find specific locations, take photographs, record videos, keep track of our schedules, and so much more. These devices hold a lot of data. Your average 64 gigabyte phone would contain enough data to cover 33,500 reams of paper if printed. (A ream is 500 sheets!)
In certain cases—what we would term "need-to-know" situations—extracting that data and having it professionally documented becomes highly necessary. Situations like:
Corporate crimes and espionage
High stakes mergers, acquisitions, lawsuits, or politics
Disputes with significant others, including suspicions of infidelity
Harassment and stalking
Whitesell's private investigators and Digital Forensics services include things like computer & cell phone data extraction and recovery as well as spyware detection.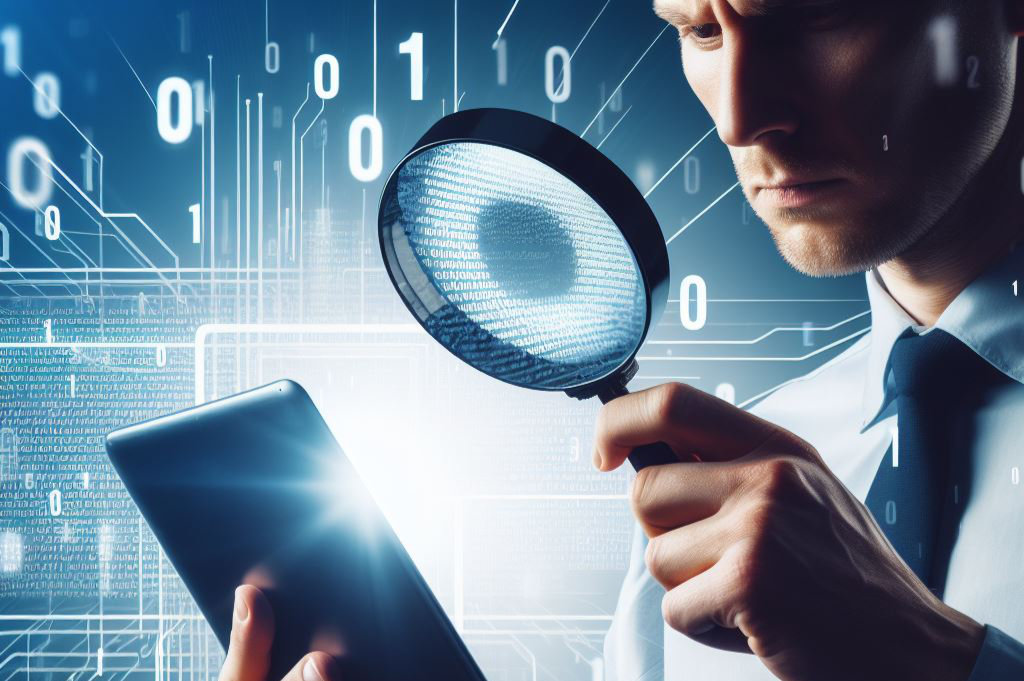 How It Works
Using law enforcement-level forensic technology, we extract data from mobile devices and computers using a twofold process. Part one is a logical data extraction ("what you see is what you get"). Part two is a physical data extraction, which provides a bit-for-bit copy of the device's complete storage, including the recovery of deleted information, decipher data, and info from password-protected apps like Facebook, WhatsApp and Skype, as well as browser-saved passwords. The process can usually overcome password locks and mobile device SIM PIN numbers.
We fully respect your privacy and confidentiality and as such, will report results only to you.
About Our Digital Forensics Analyst
Ron Thompson is a Digital Forensics Analyst for Whitesell Investigative Services. Ron has been in the Information Technology field since the 1980's and specializes in Data Recovery, Cell Phone Forensics and Computer Forensics. He has received training from the top computer networking and forensics companies, including Microsoft, Cisco, Novell, Cellebrite, Paraben, Oxygen Forensics and others. Ron has also been a licensed Private Investigator for several years.
Computer & Mobile Digital Forensics
Computer and mobile device extraction can yield an enormous amount of data, including:
History of incoming, outgoing and missed calls
Contact lists / phone book
Messaging content (SMS texts, application or multimedia)
Photos, videos, and audio files as well as voicemail messages in some cases
Internet browsing history, search history, cookies, content and analytics information
Calendar events, to-do lists and notes
Documents, spreadsheets, presentation files and other user-created data
Passcodes/passwords, swipe codes, and user account credentials
Historical geolocation and cell-phone tower-related location data
WiFi connection info
User dictionary content
Data from installed apps
System files, usage logs and error messages
Deleted data
As you can see, a person's smartphone or tablet contains a lot of information that could be useful for learning a lot about them and their activities. When these facts are on a "need-to-know" scale, don't wait to contact the data recovery experts at Whitesell Digital Forensics. Our data extraction services can help you find, analyze, and recover information that may be crucial to presenting the facts of your case in a court of law.
Spyware Detection
Do you suspect your computer has been compromised or that your mobile device is being monitored or bugged? Is someone spying on you through your phone? Reach out to our digital forensics experts. Our spyware detection services can help you determine whether or not you're in any real danger.
Here are some common signs that you may have spyware or malware on your phone:
Activities that you can't explain
A battery that drains rapidly
The inexplicable knowledge of your activities by other people
Your phone rings often but no one is on the line
Bizarre changes in volume during calls
Service trucks or vans often parked nearby
Coded messages that you can't decipher
Sound scary? Here's something even scarier … the following is a feature list from one of the most popular spyware programs:
Manage calls
Track text messages
Track locations
Control apps and programs
View multimedia files
Monitor internet activity
Read emails
Access contacts and calendar
Remote control
As you can see, spyware can be a real threat, but our digital forensics team & private security teams can restore your security and peace of mind with a deep spyware detection scan to determine whether your device has been compromised. We will provide a thorough report with documentation and evidence that may be given to the police or presented in a court of law.